ABM Archive Website
THIS WEBSITE CONTAINS ARCHIVE MATERIALS FOR HISTORICAL REFERENCE ONLY
For up-to-date information, including our latest appeals, news, and resources, please visit our current website.
Pancakes for ABM Projects
A supporter story from Cohuna Anglican Parish, Victoria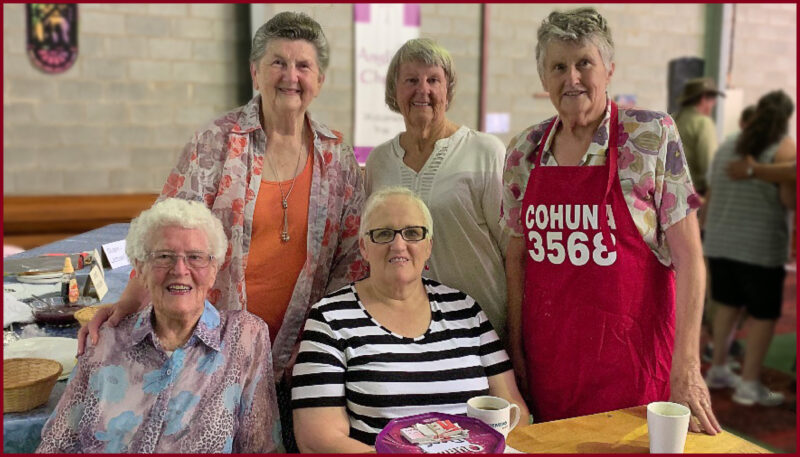 The small northern Victorian town of Cohuna is located on the banks of the Gunbower Creek, an anabranch of the Murray River. Just before Lent each year, life for the Anglicans in Cohuna suddenly gets very busy. This is the time of year they cook and deliver pancakes for their annual Pancake Tuesday Morning Tea. In fact, they got so busy, they've had to spread Pancake Tuesday over two consecutive Tuesdays.
They still have their traditional Shrove Tuesday morning tea in the parish hall, serving around 300 sweet and savoury pancakes to about 100 guests, and topping it all off with the Cohuna Op Shop Fashion Parade, where clothes are modelled by enthusiastic volunteers. Guests can then buy the clothes after the parade. It's a much-anticipated and enjoyable morning for all who attend, including several from the local nursing home and retirement village.
But the week before, a team of bakers and packers have managed to cook an amazing 900 saucer-size pancakes, and pack them with accompanying jam and cream, for delivery to local businesses, who have pre-ordered them. It costs $4 for a serving of two pancakes with cream and jam.
Cooking takes place in electric frypans, or gas barbecues, and those participating greatly enjoy the experience, with plenty of banter between regular church members and their extra helpers.
So that the parish can get the pancake orders to the local businesses at morning tea time, six teams of drivers and runners take one of six different routes around the township to make their deliveries between 9.30 and 10am. This is a precision operation.
Finally, all members of the parish are given an opportunity to mark in the ABM project book their preference for the distribution of the money raised.
Congratulations to Cohuna Parish! What a great way to engage with the local community, and to raise funds for ABM at the same time.