ABM Archive Website
THIS WEBSITE CONTAINS ARCHIVE MATERIALS FOR HISTORICAL REFERENCE ONLY
For up-to-date information, including our latest appeals, news, and resources, please visit our current website.
St Laurence Day Lunch
August 2016
St Laurence Day Lunch raises $3,600 for ABM's support of theological education in Zambia and Myanmar
The parish of Christ Church St Laurence, in Sydney's Haymarket district, generously gave the proceeds of their annual patronal festival lunch to ABM's Church to Church program.
A hall full of happy parishioners and their friends enjoyed a magnificent three course meal lovingly prepared by fellow parishioners, Colin and Lyn Bannerman (pictured left), and their enthusiastic team of helpers. This patronal meal was apparently the 23rd festive parish meal that Lyn and Colin had organised for the parish over the last 16 years.
Rev'd John Deane, guest speaker at the lunch, paid tribute to Christ Church's longstanding support of theological education of ABM's partner churches, initially through support of Newton Theological College in Papua New Guinea, and now more broadly.
John also spoke of being profoundly influenced in the direction that his ministry would take, by a visit organised by ABM to a Christian community living on the Thai-Burma border in 1992. It was this that inspired him four years later to take up a new role at ABM in its nascent community development program, and later to become its Executive Director.
The day was voted a great social and financial success, and the funds raised will support St John's Seminary – the only theological college for the Anglican Church in Zambia – as well as a scholarship for Snow, a young theological student from the Anglican Church in Myanmar who is studying for her doctorate in theology at Trinity College in Melbourne.
ABM is grateful to have the strong support of Christ Church St Laurence, and other parishes around the country, who share the passion for God's mission. Well done to Fr Daniel Dries in his leadership of this remarkable parish with its beautiful liturgy and its vibrant awareness of mission.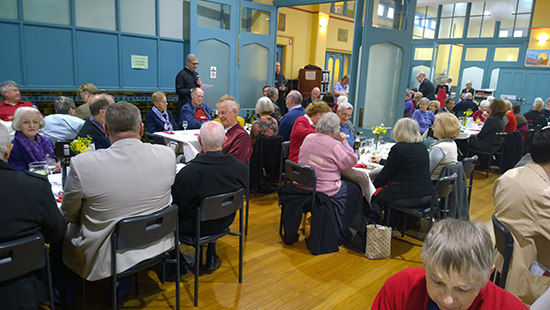 Christ Church St Laurence parishioners enjoying the lunch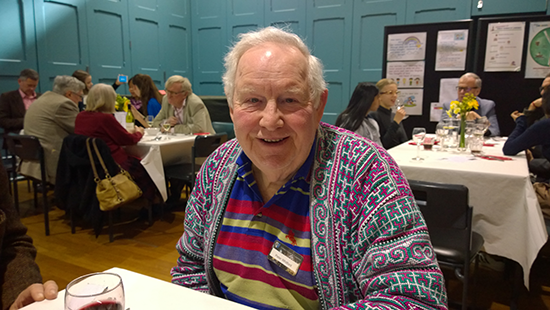 Parishioner Peter Whitford at the lunch
< Back