ABM Archive Website
THIS WEBSITE CONTAINS ARCHIVE MATERIALS FOR HISTORICAL REFERENCE ONLY
For up-to-date information, including our latest appeals, news, and resources, please visit our current website.
Trust in God and reconciliation with our neighbours
A legacy of the New Guinea Martyrs
Martyrs Day services across Australia this month found plenty in the stories of the 12 Anglican New Guinea Martyrs to inspire Christians today, young and old alike.
One such service took place at St Cuthbert's Anglican Church in Prospect, South Australia. As the preacher, Bishop Denise Ferguson said in her sermon, "Maybe, one of the many legacies of the tragedy of the martyrs leaves us is, that with time, grace and open hearts, is a reminder that a journey of reconciliation can begin, even out of the darkest of circumstances."
This is a fitting message for all to hear. That out of tragedy, and with time, the spirit of reconciliation to which all Christians are called in ordinary and extraordinary circumstances, is possible with God's help.
It was fitting too, that the House Captains and Head Teacher from Lashmar House at St Columba's College, led the prayers for about 40 parishioners at the St Cuthbert's Martyrs Day service, where Bishop Chris McLeod officiated. Lashmar House, is named after Lilla Lashmar, one of the New Guinea Martyrs.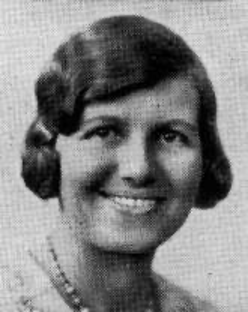 Lilla Lashmar (pictured) was one of the twelve Anglicans – priests, evangelists, teachers, and a nurse — who remained in New Guinea during the Japanese occupation of World War 2, and who were eventually martyred in what is now Oro Province. They were Australian, English and Papuan. In all, 333 Christians died for their faith in Papua and New Guinea during the war.
Lilla was a member of St Cuthbert's parish, and was supported in her mission by the parishioners there.
Tapa cloth from Oro Province, where Lilla served, decorated the altar at St Cuthbert's for the occasion.
One of the great acts of post-war reconciliation was the gift of a bamboo cross in memory of Lilla and the Martrys by the Anglican Church of Japan to the people of St Cuthbert's in Prospect. The bamboo cross was brought from Japan to St Cuthbert's by the Rev'd Frank Coaldrake in 1979.
You can read Bishop Denise's sermon here.
"They are called martyrs because they were killed in the course of their mission service…." So begins a sermon by the Primate, the Right Rev'd Geoff Smith, also preached at St Cuthbert's, Prospect, in front of a stained-glass window honouring Lilla Lashmar. The sermon was featured in "Couch Church", an initiative of Ballina and Lennox Head Anglicans in Grafton Diocese. Archbishop Geoff's sermon can be seen and heard here: https://archive.abmission.org/news.php/528/sermon-for-the-new-guinea-martyrs
Meanwhile, at St Peter's, Cremorne, in Sydney, the Rev'd Antony Weiss preached another stirring sermon for Martyrs Day at a service in which St Peters parishioners were joined by parishioners from St Mark's South Hurstville.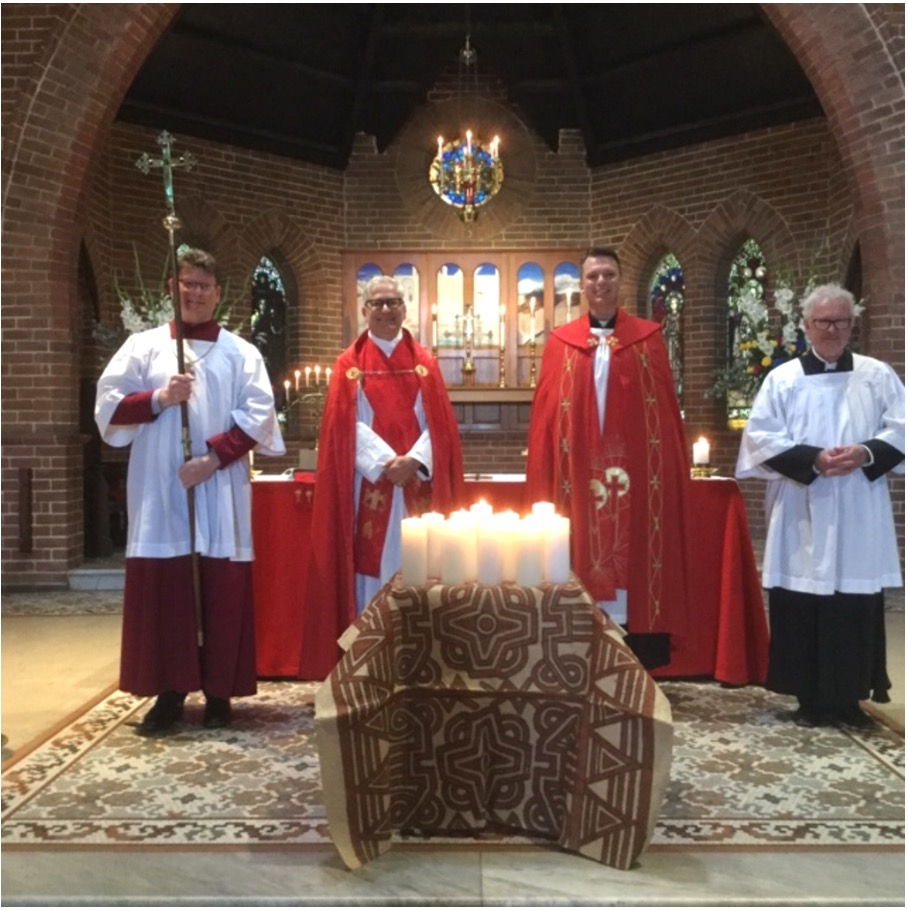 Candles to commemorate all 12 martyrs are lit atop a tapa cloth at St Peter's, Cremorne. L to R: Wesley Fairhall, server from South Mark's, South Hurstville, Rev'd Antony Weiss, Rev'd Tim St Quintin, rector of St Peter's and Bruce Cooke, Lay Assistant at St Mark's. © St Peter's Anglican Church, Cremorne.
The Martyrs were also remembered at St Mary's, Hagley (part of Quamby Parish), Tasmania, where the Rev'd Warwick Cuthbertson reminded those present of the incredible dedication and trust that all missionaries have. "Who will look after our patients in the hospital and our children in the school if we left?", wrote Sister May Hayman and Mavis Parkinson to Bishop Strong. "No, we will stay … we are in God's hands."
May we today carry the Martyrs' same spirit of confidence, dedication and trust in God in all that we do, and may we, too, embody Christ's reconciling love for all people.