ABM Archive Website
THIS WEBSITE CONTAINS ARCHIVE MATERIALS FOR HISTORICAL REFERENCE ONLY
For up-to-date information, including our latest appeals, news, and resources, please visit our current website.
Time for a Global Shift
October 27, 2016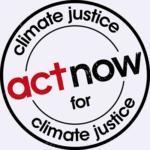 ABM is a proud member of the ACT Alliance, a coalition of 143 churches and church-related organisations working together in over 100 countries. Our collective aim is to create positive and sustainable change in the lives of poor and marginalised people in three targeted areas: humanitarian aid, development and advocacy.
Through advocacy work, ACT Alliance seeks to influence decision makers, policies, structures and systems to bring about a just, peaceful and sustainable world. ACT leverages the knowledge, experience and strategic relationships within its network to advocate for just laws, policies and practices at all levels.
In anticipation of the 22nd Conference of the Parties (COP22) to the United Nations Framework Convention on Climate Change (UNFCCC), being held in Morocco from 7th to 18th November, the ACT Alliance have released a landmark Position Paper.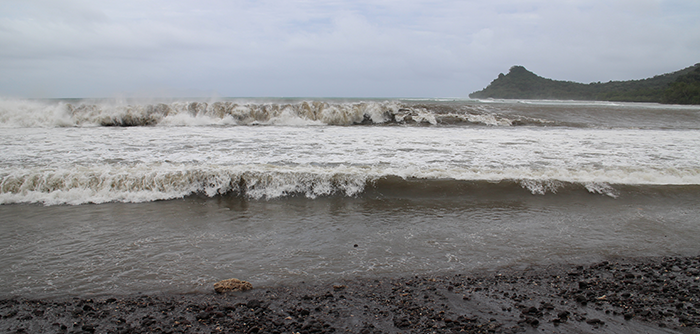 Waves lash the coast in Vanuatu as Tropical Cyclone Pam moves in. Many experts attribute the increasing frequency of these extreme weather events is attributed to Climate Change.

© Jess Sexton/ABM, 2015
Here are some key excerpts;
"The Paris Agreement, under the United Nations Framework Convention on Climate Change (UNFCCC) was agreed to in December 2015 and ratified less than a year later. It represents a turning point away from the use of fossil fuels and towards a sustainable and resilient future. This is the first time in history that such a large number of countries have agreed universally to take action to tackle climate change by limiting the increase in global average temperature to well below 2°C above pre-industrial levels…
Between 7-18 November, 195 countries will meet in Marrakech, Morocco, for the 22nd session of the Conference of the Parties (COP22) to the UN Convention on Climate Change. COP22 must set out a big shift towards turning the Paris vision and agreement into reality.
Key asks of ACT Alliance
1. For a Low Carbon Development and urgent actions to keep global warming below 1.5°C
The current commitments and targets presented by countries in form of NDCs are not ambitious enough to keep global warming below 1.5°C or even 2°C. With the entry into force of the Paris Agreement, Parties should use this momentum to grasp the urgency of action needed and collectively ramp up their mitigation plans, focusing on renewable energies and energy efficiency as two key elements to close the emission gap before 2020 and put the world on a climate ambitious course…
2. For a resilient society for all
The Paris Agreement is a vital step forward towards the urgent prevention of, mitigation of, adaptation to and response to climate change impacts especially for the most at risk countries. Progress on adaptation will be tracked with a specific qualitative goal and should be linked to the 5-year stock take mechanism. In order to ensure adaptation actions are efficient and responsive to the needs of the most vulnerable…
3. For an adequate and predictable support package to the poorest and most vulnerable
The Paris Agreement includes a support package and COP22 is a good time to discuss how best to deliver it. Ambitious implementation of the Paris Agreement in developing countries will significantly rely on increasing capacity and the provision of support by developed countries. Capacity building is essential for ambitious action and deserves particular attention…."
To read the entire paper, along with the specific actions the ACT Alliance are calling upon COP22 participants to take, please click here.