ABM Archive Website
THIS WEBSITE CONTAINS ARCHIVE MATERIALS FOR HISTORICAL REFERENCE ONLY
For up-to-date information, including our latest appeals, news, and resources, please visit our current website.
Update on 2014 Africa Faith Leaders' Summit
July 30, 2014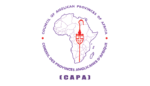 From 30th June to 2nd July, 2014, more than 200 religious leaders met at the
Africa Faith Leaders' Summit in Kampala, Uganda to discuss the Post-2015 Global Development Framework.
Canon Grace Kaiso, General Secretary of the Council of Anglican Provinces of Africa (CAPA), who participated in the event recently sent ABM a statement and report which resulted from the summit. They focus on the Sustainable Development Goals (SDGs) which are to replace the Millennium Development Goals (MDGs) expiring in 2015.
ABM has been funding CAPA to conduct training in development advocacy among faith groups, including Anglicans, with a very inclusive focus.
Download the documents from the 2014 Africa Faith Leaders' Summit here:
Statement of the Africa Faith Leaders
The Africa Faith Leaders Position Paper Beyond Post-2015 Development Agenda