ABM Archive Website
THIS WEBSITE CONTAINS ARCHIVE MATERIALS FOR HISTORICAL REFERENCE ONLY
For up-to-date information, including our latest appeals, news, and resources, please visit our current website.
Vale Bishop Tevita Talanoa
June 8, 2019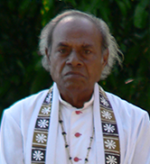 Since we believe that Jesus died and rose again, even so, through Jesus, God will bring with him those who have died. So we will be with the Lord for ever. Therefore encourage one another with these words.
– 1 Thessalonians 4.14, 17b, 18
The Bishop of Popondota, the Rt Rev Lindsley Ihove, has written to tell us of the death of Bishop Tevita David Talanoa last night at about 8.00pm at Popondetta General Hospital.
Originally from Tonga, and brought up as a United Church member, Bishop Tevita came to PNG as a teenager to become an Anglican Franciscan Brother. After his service as a Brother, he was released from the Order and became a priest. He married Winifred (from Oro Province) and eventually became Bishop of Dogura until he retired.
Bishop Lindsley writes, 'He was a great singer and a guitarist, contributing a lot in the extension of God's Kingdom in PNG'.
Bishop Lindsley says that 'Before he closed his eyes he said to his wife, "I can see the heavenly throne coming down to receive me"'. May he rest in peace and rise with Christ in glory.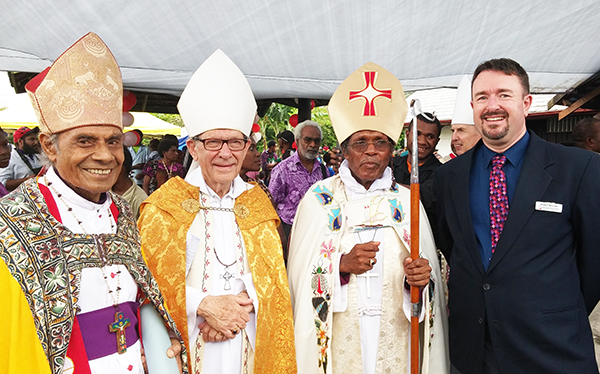 from left to right: Bishop Tevita Talanoa, Bishop David McCall, Archbishop Allan Migi, and Robert McLean,
taken at Archbishop Allan's enthronement at All Souls', Lae.