ABM Archive Website
THIS WEBSITE CONTAINS ARCHIVE MATERIALS FOR HISTORICAL REFERENCE ONLY
For up-to-date information, including our latest appeals, news, and resources, please visit our current website.
Voices for Justice Prayer Vigil in lead up to Federal Election
June 10, 2016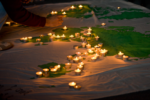 Micah Challenge is a coalition of Christian aid agencies, churches, schools, groups and individuals speaking out against poverty and injustice.
In the lead up to the 2016 Federal Election the Micah coalition will be hosting Prayer and Worship Gatherings in major cities across Australia. The aim is to gather people together to pray for justice for our global community, and guidance for our leaders and nation with regards to ending poverty and injustice around the world.
Here are the dates and locations for these important gatherings;
Sydney
Alice Springs

June 18, 2016 at 7pm – 9pm

June 23, 2016 at 7pm – 8pm

St Stephen's Uniting Church




197 Macquarie St




Sydney, NSW 2000

Alice Springs Uniting Church




50 Todd St




Alice Springs, NT 0870
Canberra
North Beach

June 23, 2016 at 6pm – 8pm

June 26, 2016 at 4:30pm – 5:30pm

Greenhills Conference Centre Auditorium




1437 Cotter Rd




Stromlo, ACT 2611

North Beach Baptist Church




10 Groat St




North Beach, WA 6020
Melbourne
Altona Meadows / Laverton

June 24, 2016 at 6pm – 7pm

June 23, 2016 at 7pm – 8pm

Fitzroy North Community Church




75 Reid St




Fitzroy North, VIC 3068

Altona Meadows Uniting Church




61 Central Ave




Altona Meadows, Victoria 3028
Brisbane
Adelaide
June 30, 2016 at 7pm – 9pm
June 25, 2016 at 7pm – 9pm
Bracken Ridge Baptist Church
47 Norris Rd
Brisbane, QLD 4017
St Matthews Church, Kensington
146 Kensington Rd
Marryatville, South Australia 5051
If you would like to attend, please visit the Micah website for more details at http://www.micahaustralia.org/vigils.
Resources are also available on the Micah website if you would like assistance in organising your own Prayer Vigil. As Australia heads to the polls, it is crucial for us to be praying on behalf of those experiencing poverty and injustice, that there might be an end to these sufferings around the world.