ABM Archive Website
THIS WEBSITE CONTAINS ARCHIVE MATERIALS FOR HISTORICAL REFERENCE ONLY
For up-to-date information, including our latest appeals, news, and resources, please visit our current website.
ABM's Five Marks of Mission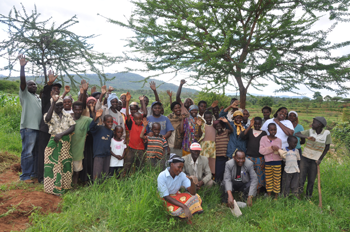 A community in Kenya. © ABM/Ivy Wang 2011
ABM grounds all of its work in one or more of the Marks of Mission.
Witness to Christ's saving, forgiving and reconciling love for all people
Build welcoming, transforming communities of faith
Stand in solidarity with the poor and needy
Challenge violence, injustice and oppression, and work for peace and reconciliation
Protect, care for and renew life on our planet
To find out more about the Five Marks of Mission, how they were developed and how they continue to be reviewed go to Anglican Communion Five Marks of Mission.
< Back