ABM Archive Website
THIS WEBSITE CONTAINS ARCHIVE MATERIALS FOR HISTORICAL REFERENCE ONLY
For up-to-date information, including our latest appeals, news, and resources, please visit our current website.
Ebola Crisis:Photographs from Episcopal Relief and Development
27/08/14 – These images are from Episcopal Relief and Development (ERD) who are supporting the Church of the Province of West Africa's response to the Ebola Crisis.
They are from Banga County, Liberia, where all church staff are involved in the Ebola Reponse.
Food parcels, sanitation and hygiene supplies (bleach, gloves) and health information posters are being distributed at the household level.
Simple covered buckets with spigots fitted in order to act as handwashing stations have been given out to households. On each bucket are the words "Ebola is real. Protect yourself and your family". 
So far, supplies have been distributed to 500 people in Banga County and this will increase later.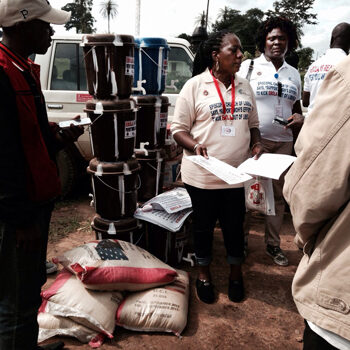 National Director, Agnes Perkins (middle) with other church staff
involved in the distribution of supplies. ©ERD 2014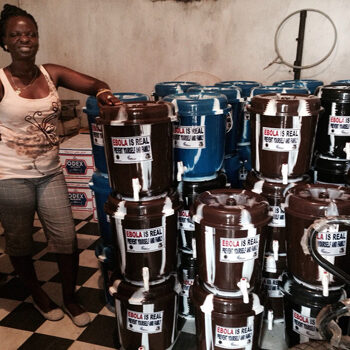 Health Officer, Weedor, with handwashing stations. ©ERD 2014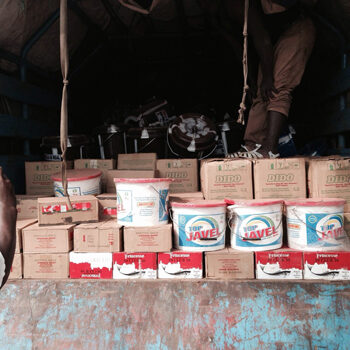 Sanitation and hygiene supplies – bleach, gloves, ready for
unloading and distribution.

©ERD 2014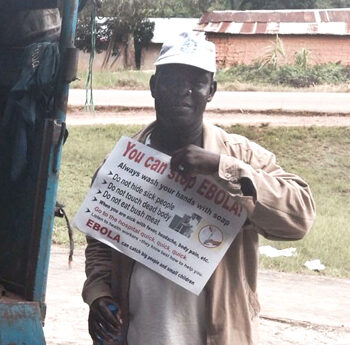 Health information posters for households are being