ABM Archive Website
THIS WEBSITE CONTAINS ARCHIVE MATERIALS FOR HISTORICAL REFERENCE ONLY
For up-to-date information, including our latest appeals, news, and resources, please visit our current website.
Official Launch of E-CARE Foundation
June 9, 2014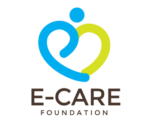 The Episcopal Church in the Philippines' (ECP) development program, recently named E-CARE (Episcopal Community Action for Renewal and Empowerment Foundation), was officially launched on Saturday May 31, 2014, at the St Michael and All Angels Training Centre in Poblacion, Tadian, Mt Province.
ABM has been working in partnership with the ECP and its development program for many years. ABM donors and funds from Australian Aid help support E-CARE projects in communities. This new phase in the life of the program is another milestone in E-CARE's goal to lift people and communities out of poverty.
The event was preceded by a mass celebrated by the Most Revd Edward Malecdan, Prime Bishop of the ECP, and the Right Revd Brent Alawas, Bishop of the Episcopal Diocese of Northern Philippines. The Revd John Deane, ABM's Executive Director, was invited to preach on this special occasion. Attorney Floyd Lalwet, Head of E-CARE, and other clergy and staff were also present.
The service was followed by the signing of a memorandum of understanding between the Foundation and the Department of Education [DEP-ED] for partnership on organic agriculture promotion and curriculum development.
The launch included demonstrations of the preparation of organic feeds and fertilizers, and food processing of selected products, and also featured video presentations.
The new E-CARE logo (pictured) is symbolic of the foundation's promise to help communities. The colour blue represents freedom, strength and faith. Green stands for growth, health and nature, all of which are "integral building blocks of the ECARE operating theory." The logo is made up of the letters e and c in the shape of a heart, symbolizing unity between E-CARE and the communities they assist.
Fr Clarence Olat, one of the diocesan development officers (Episcopal Diocese of Santiago), told us during his recent visit to Australia that the development program is now separate from the church structure although it maintains its identity as a church program.
He said, "We are now in the era of Assets-Based Development or ABCD, strengths-based approach" which is different to the development model they have been using for many years. Part of their current focus includes promoting natural farming processes and social enterprise activities in poor, rural areas.
Read a full account of the E-CARE launch here.