ABM Archive Website
THIS WEBSITE CONTAINS ARCHIVE MATERIALS FOR HISTORICAL REFERENCE ONLY
For up-to-date information, including our latest appeals, news, and resources, please visit our current website.
Kenya: Disability Inclusion Project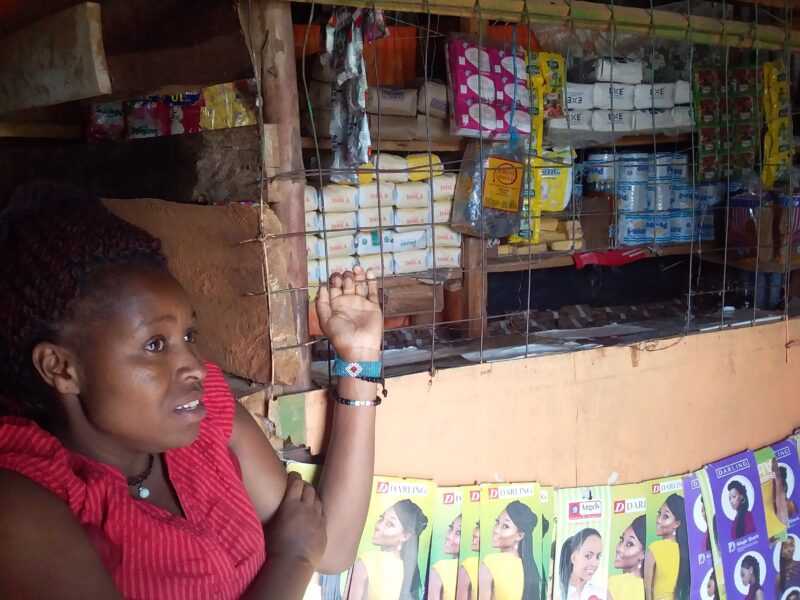 © Community-based Rehabilitation Program, Diocese of Eldoret, Kenya. Used with permission.
Challenging injustice – Inclusion of people with a disability in Kenya
What a difference a strong church partnership can make! The Kenya Disability Inclusion Project is the fruit of a mission partnership between the Diocese of Perth, the Diocese of Eldoret in Kenya's Rift Valley, and ABM. The project has just passed its three-year milestone, and so much has been achieved.
The project supports adults with a disability, or parents caring for a child with a disability, with small business loans and training so they can improve their livelihoods and flourish as God intends. It also raises awareness within the church and community of the human rights of people with a disability.
Margaret is a vegetable vendor. She has also survived polio, and looks after her aging mother. The project has helped her with stocktaking, so she can now manage her business better by ensuring that she has all the products she needs. The project has also helped Margaret develop the confidence to participate in things like family gatherings and events. Through the training, and through developing her business, she says she feels a greater sense of human dignity. "I'm now eating a balanced diet, I like to dress well, and I have enough funds to pay my insurance cover. Right now I'm constructing my house", says Margaret.
Susan also lives with a disability. At 30, she is both a shopkeeper and hairdresser. Through the project she has learned a lot about how to manage her businesses under one roof. She found the stocktaking training particularly useful. Her business has now expanded, and she has returned to school to enrich her skills. Her sister helps her with the shop when she needs to be in class.
Susan says, "The project has helped me to believe in myself. I now dress well and do smart make-up and hairstyles. This attracts more customers to my hairdressing salon. I have my own income, and am very happy that I can make my own decisions." The project has ensured Susan is able to meet her personal needs and pay part of her school fees.
"My dream is to purchase my own land where I can build my own shop and hairdressing salon", says Susan.
Your donation to this project can assist more people with a disability like Susan and Margaret to access small loans, and receive small business training and mentorship, so that they can live full, dignified and productive lives.
This project needs $10,000 in 2021
---
PROJECT UPDATE
September 2021 – Read more about how the Disability Inclusion Project is helping people living with a disability in the Eldoret region of Kenya to lead independent and productive lives, and how churches are helping. Read here.
---
HOW TO DONATE

*Supported in partnership with the Diocese of Perth and the Diocese of Eldoret, Kenya.
< Back