ABM Archive Website
THIS WEBSITE CONTAINS ARCHIVE MATERIALS FOR HISTORICAL REFERENCE ONLY
For up-to-date information, including our latest appeals, news, and resources, please visit our current website.
2007 Pew Reflections – Second Quarter (April – June)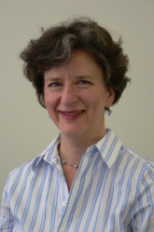 The second quarter of Reflections for Weekly Bulletins is written by the Executive Director of ABM – Linda Kurti, and covers the period from the second Sunday of Easter – April 15th, through to the sixth Sunday in Pentecost on the 8th July.
As always we hope that these reflections will help you and your parishioners, students, or group members explore the Sunday readings.
At ABM we work to ensure that the material we send out to you is useful and of value. Weekly Bulletins are now part of a long tradition that seeks to resource the Anglican Church in Australia and we are proud to offer such a service to the church.
Email Versions: Many people now receive these Reflections by email – if you wish to change from receiving a hard paper copy to an email version please contact Denise on info@abm.asn.au and she will be pleased to include your address on our email list.
I am sure that you will find Linda's reflections to be enlightening and thought provoking. Thank you for your ongoing support of ABM
God bless
Debra Saffrey-Collins
Communications Program Co-ordinator
Download document

328 KB