ABM Archive Website
THIS WEBSITE CONTAINS ARCHIVE MATERIALS FOR HISTORICAL REFERENCE ONLY
For up-to-date information, including our latest appeals, news, and resources, please visit our current website.
2011 Pew Reflections – Fourth Quarter (Oct – Dec)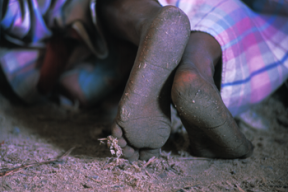 Welcome to the final edition of Pew Reflections for this year. We hope you and your congregations will be able to use these reflections as a starting point as you read the Scriptures and reflect on them in prayer.
This quarter's reflections have been written by Revd Vongai Mkaronda. Ordained to the priesthood by the Anglican Church of Southern Africa, she worked on the staff of the Cathedral of the Nativity at Pietermaritzburg in the Diocese of Natal. Vongai now works for the Anglican Church of Papua New Guinea as their Gender Co-ordinator. She is based in Popondetta with her husband, Fr Nick, and their son, Victor.
I hope you find these reflections to be thought provoking, challenging and a means by which to deepen your faith.
In Christ,
Robert McLean
Church to Church Missioner
Download document

321.5 KB