ABM Archive Website
THIS WEBSITE CONTAINS ARCHIVE MATERIALS FOR HISTORICAL REFERENCE ONLY
For up-to-date information, including our latest appeals, news, and resources, please visit our current website.
2011 Pew Reflections – Third Quarter (July – Sept)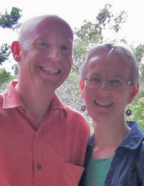 Welcome to the third edition of Pew Reflections for 2011. We hope you and your congregations will be able to use these reflections as a starting point as you read the Scriptures and reflect on them in prayer.
This quarter's reflections have been written by the Revd Dr Jonathan Inkpin.
Fr Jonathan rejoices to be part of the diverse and lively Christian community of St Luke's, Toowoomba, where he has been rector since December 2010. He has a very broad range of experience, having served in a variety of different capacities (in parishes, community and spiritual development, theological education as well as in ecumenical and social justice ministries) at national, diocesan and parish levels, both in his native UK and for over ten years here in Australia.
I hope you find these reflections to be thought provoking and challenging as we journey through the calendar from the Coming of the Light till Michaelmas.
In Christ,
Robert McLean
Church to Church Missioner
Download document

249 KB