ABM Archive Website
THIS WEBSITE CONTAINS ARCHIVE MATERIALS FOR HISTORICAL REFERENCE ONLY
For up-to-date information, including our latest appeals, news, and resources, please visit our current website.
2012 Pew Reflections – Second Quarter (April – June)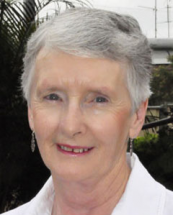 Welcome to the second set of Pew Reflections for 2012. These reflections have been written by the Revd Loy Thompson.
Loy is a priest in the Anglican Diocese of Newcastle, serving in the Parish of Southlakes.
She is committed to a way of life based on Benedictine spirituality and is passionate about Social Justice issues.
Loy is married to Michael and they have 3 children whom they adopted from South America – two from Peru and one from Bolivia.
Loy taught in many schools in N.S.W including areas where she had significant contact with Indigenous Australians. She spent more than 20 years in schools in the western suburbs of Sydney where she experienced the breadth of multiculturalism and came into close contact with the real life stories of many refugees.
Loy is passionate about reaching out to those on the margins of society bringing to them the message of how much they are valued and loved by a deeply compassionate God.
In addition to her involvement in Mission and Ministry in the Parish of Southlakes Loy is a member of the Board of Samaritans and is currently the chairperson for the Diocesan Responsibilities Committee.
We hope you and your congregations will be able to use these reflections as a starting point as you read the Scriptures and reflect on them in prayer.
In Christ,
Robert McLean
Church to Church Missioner
Download document

424 KB