ABM Archive Website
THIS WEBSITE CONTAINS ARCHIVE MATERIALS FOR HISTORICAL REFERENCE ONLY
For up-to-date information, including our latest appeals, news, and resources, please visit our current website.
2013 Pew Reflections – Third Quarter (July – Sept)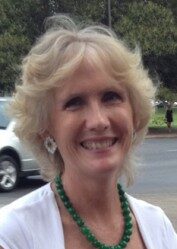 I am delighted that Christine Nelson has written this quarter's Pew Reflections. She brings with her a great wealth of experience as a teacher, writer and thinker. She has been blessed by gaining an appreciation for Anglicanism at a global level: she and her husband, Frank, have exercised their ministries in South Africa, New Zealand, Hong Kong and now in Australia.
We hope that you and your congregations will find that these pew reflections help your spiritual life to grow and flourish as you journey through the 'long green season'.
In Christ,
Robert McLean
Church to Church Missioner
Download document

642.5 KB