ABM Archive Website
THIS WEBSITE CONTAINS ARCHIVE MATERIALS FOR HISTORICAL REFERENCE ONLY
For up-to-date information, including our latest appeals, news, and resources, please visit our current website.
2014 Pew Reflections – Fourth Quarter (October – December)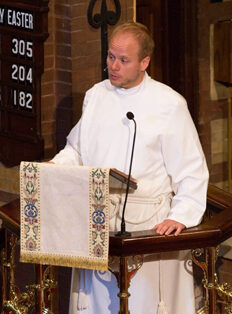 It is a great joy to present the final quarter's set of ABM's Pew Reflections for 2014. We hope that you and your congregations will find that they help you to focus on the Word of God, prompt you to pray for God's mission and encourage you to join in with what God is doing throughout the world today.
This quarter's Pew Reflections have been written by Joe Woodfin, who holds a Bachelor of Arts in theology and ministry (summa cum laude) from Lipscomb University in Nashville, Tennessee, USA. He is a postulant for Holy Orders from the Episcopal Diocese of Tennessee and a seminarian at the School of Theology, the University of the South.
May your spiritual lives be marked by growth and fruitfulness as we journey as the Church together towards the feast of the Incarnation and beyond.
In Christ,
Robert McLean
Partnerships Coordinator
Download document

710.5 KB