ABM Archive Website
THIS WEBSITE CONTAINS ARCHIVE MATERIALS FOR HISTORICAL REFERENCE ONLY
For up-to-date information, including our latest appeals, news, and resources, please visit our current website.
Diocesan Reps & Committees secret page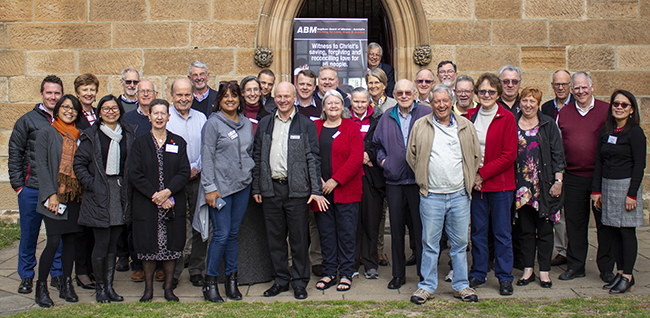 This page is for use by ABM's Diocesan Representatives and Diocesan Committees. We hope this information here is interesting and useful. Please let us know if you'd like anything added or if any of the links don't work.
QUARTERLY E-NEWS
Diocesan Reps EDM November 2020 – Parish Details Update Form
DIOCESAN REPS DOCUMENTS
ABM Images and Personal Information Release form – Aug 2020
ABM article on green & white stoles
Background information on the Easter Weaving Room where the stoles are produced
Sign Up Sheet To collect contact details for people interested in receiving ABM news/resources.
We're always looking to share good ideas about fundraising and awareness raising from our Diocesan Representatives and Committees. Please send in ideas and examples for us to share.
2019 General Powerpoint presentation of Partner images/projects: Download here.
Duplex Envelopes can be provided free of charge to parishes who should contact the suppliers directly: Wightons Pty Ltd, telephone: 1800 335 378, email: wightons@iprimus.com.au
REIMBURSEMENT FORMS
Reimbursement Form – .docx Word format
Reimbursement Form – .pdf format
NEW ABM LOGOS AND LETTERHEAD
Sustainable development Goals
PARTNERSHIP DOCUMENTS
Suggested Guidelines for Successful Church Partnerships
Workshop scenarios for Successful Church Partnerships – great for Parish Councils, Mission groups, young adults, etc.
Workshop scenarios for Successful Church Partnerships with possible answers.
From Paternalism towards Partnership.
speakers' corner 2019
Speakers' Corner December 2019
Speakers' Corner November 2019
Speakers' Corner September 2019
Speakers' Corner February 2019
> View archive for Speakers' Corner
CONFERENCE Presentations

2019 DIOCESAN REPRESENTATIVES CONFERENCE
2019 Diocesan Representatives Conference Agenda
Michael Begaud & Ty Bain, Marketing and Fundraising Team's Presentation
Brett Collins, Marketing and Fundraising Committee Chair's presentation
Ian Howarth, Bendigo Diocesan Representative's Report
Delfina Trail, Central Queensland Diocesan Representative's Report
Peter Tinney, Newcastle Diocesan Representative's Report
Bill Ray, Southern Queensland Diocesan Representative's Report